We recognize that all of our young patients are unique and deserve to receive dental care that reflects their individual needs. Our experienced and talented dental team is committed to working with you and your child to create a comfortable, stress-free, and rewarding dental experience every time you visit our practice.
We are pleased to welcome you and your family, and we look forward to working with you.


---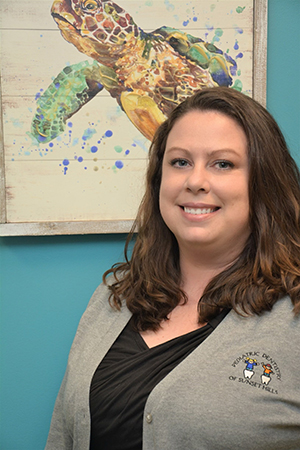 Kate
Director of Operations
Pediatric Dentistry of Sunset Hills has always felt like home to me, starting when I was a patient here. I am excited to carry on that positive dental experience to our younger generations. I enjoy working with the doctors and our team to provide a fun and relaxed environment for our valued patients and amazing team.
Kate oversees the day-to-day operations of the entire practice. She works closely with our doctors, Manager of Operations, Team Leads, and the entire team to ensure we deliver the best dental care while providing an exceptional environment for staff and patients.
Kate and her husband Brian have been married for almost ten years and together for 20. They have two dogs, Cooper and Riley. The couple enjoys spending time with their families in the St. Louis area, golfing, and trying new recipes.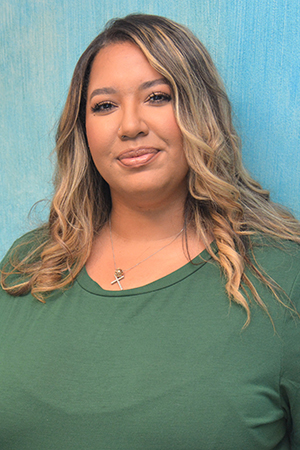 Aaja
Manager of Operations
I truly enjoy helping my team solve problems. I love being able to help each team member be their best selves and learn new ways to make the best of each situation. I love the one-on-one interaction I have with each staff member, to help the practice be the best it can be.
Aaja manages the team leads and staff. She makes sure daily operations are running smoothly and ensures we are providing the best care, and customer service all around, across all locations.
Music and Family are two of Aaja's greatest loves. She is wife to a first responder, a dog mom to her doggy Zeus, an aunt, adopted mother, sister, and daughter. She is very close to her father (they love to sing together) and was a foster parent to her niece. Some of her other hobbies include shopping, traveling, trying new (and old) restaurants, Starbucks cups, and buying anything that sparkles.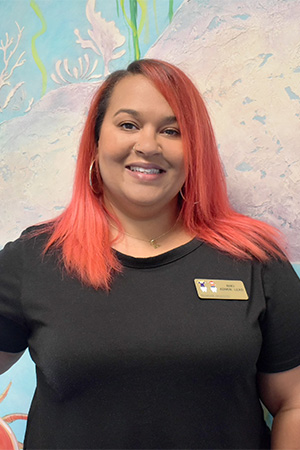 Niki
Front Office Lead
I love being able to help families have a great experience from beginning to end. I also love helping parents understand their insurance benefits and navigating through any problems.
Niki is responsible for overseeing the daily activities of the administrative team. She manages the daily operations including practice finances, benefits administration, marketing, facilities management, and resolution of customer inquiries. She is dedicated to keeping us on track to provide the ideal care for our patients and their families.
The proud mother of six-year-old Kingston, Niki is newly-engaged to her fiancé Tony, and has a dog, Jabb, too. In her spare time, she loves to cook and spend time with her family and friends.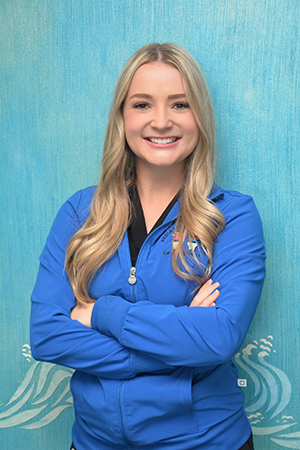 Tiffani
Registered Dental Hygienist/Clinical Team Lead
I enjoy working with children and bringing them the best quality of care. It's rewarding to make going to the dental office a fun and exciting experience.
Tiffani has her Bachelor's of Science in Oral Health Promotion. She is a member of ADHA, MDHA, PDTA, and IAAH. She provides specialized care to patients and is experienced in preventative care, inspections for signs of gum disease, and cavitiy inspection. She also provides education on the importance of dental hygiene at home. Additionally, she co-manages social media content, helps with marketing, and coaches/leads the clinical staff.
Tiffani and her husband Kyle have three fur babies, their dogs Penny, Piper, and Skye. The couple enjoys time with their dogs, family, and friends. You will find them traveling, watching football, and on the golf course in their spare time.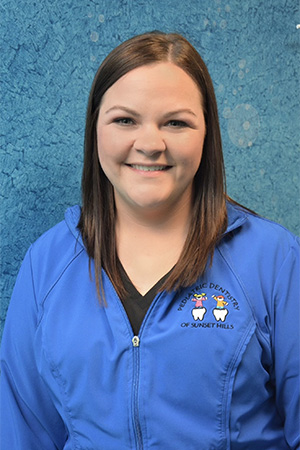 Kelsey
Dental Hygienist/Clinical Team Lead
My main passion is helping children overcome their fear of the dentist. I love being able to provide a comforting environment for children who are apprehensive about their visit. The biggest reward is witnessing the smooth transition when the children move on to a general dental office.
Kelsey started her journey at Pediatric Dentistry of Sunset Hills in 2011. She came to our office as a dental assistant and moved on to become a Registered Dental Hygienist in 2015. She graduated from Missouri College with an associates degree in Applied Sciences.
Additionally, Kelsey oversees the maintenance of the clinical floor and spearheads training of new clinical team members. She also uses her leadership role to coach and train her teammates.
Kelsey and her husband Corey got married in April 2021. She and her spouse share their lives with their loving cat Noel, and the family has just purchased their first home together!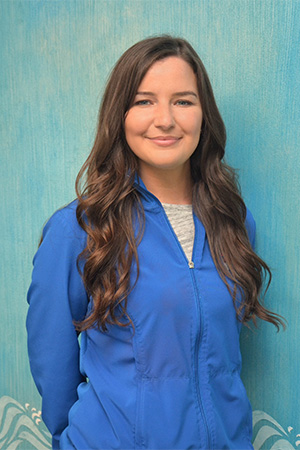 Brittany
Dental Assitant/Clinical Team Lead
The best part of my job is making sure each friend who walks through our doors feels welcome! This is achieved as we allow patients to come in as they are. We strive to provide a fun, safe space where children can grow in confidence with the help of our team.
Brittany is a Certified Dental Assistant and Clinical Team Lead. She keeps us organized and running smoothly in order to provide the best experience for each patient and family.
Outside the office, Brittany enjoys spending her free time with family and friends, and loves staying active outdoors.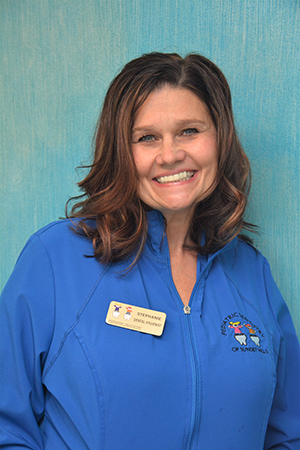 Stephanie
Registered Dental Hygienist
I really like working with kids and appreciate the life-long friends I've made here.
Stephanie holds an Associate's degree in dental hygiene and is licensed in anesthesia and nitrous oxide. She provides gentle hygiene care and preventive procedures to help little ones achieve great oral health. Her positive energy is a wonderful asset to our office!
Family is important to Stephanie. She has been married for over 20 years and has three beautiful daughters. She loves time with her family, whether at home or traveling.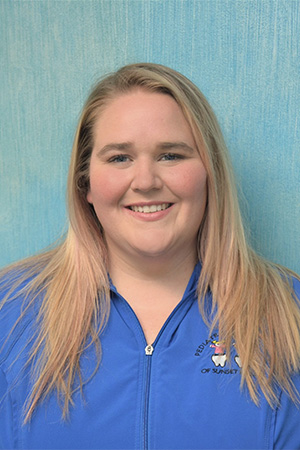 Ashlyn
Dental Hygienist
I like connecting with patients to make coming to the dentist fun and exciting. This helps them go home and be enthusiastic about their home care and excited to keep coming back for their cleanings.
Ashlyn provides a variety of oral treatments to patients, including cleanings, inspections for signs of gum disease and cavities, and ongoing and preventive care. She also provides patient and parent education on home dental hygiene.
Ashlyn and her wife Hailey have six daughters through foster care and adoption. The family loves to spend time outside, especially boating and swimming in the summer, and traveling whenever they can. Their favorite place to visit is Disney World.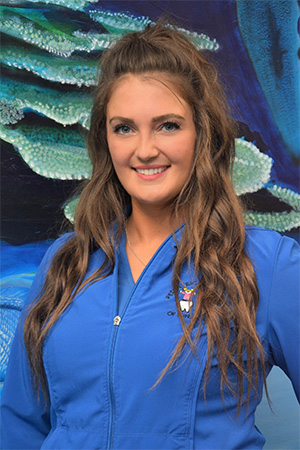 Rachel
Dental Hygienist
I love helping patients who are feeling unsure or nervous about coming to the dentist feel at ease by making their visit a positive experience.
Rachel cleans teeth and is an expert at making them super sparkly. She also helps sick teeth that need to be fixed, by spraying them with her sleepy juice. This part of her job is very important so your child has the most relaxing experience. She also teaches patients and parents how to properly brush and floss and answers any questions they might have.
Rachel and her husband have two kittens, Isla and Petey, and a mini-Aussie Pom named Mya. Rachel enjoys playing volleyball and tennis, watching hockey and volleyball, and camping with family. She also loves music, enjoys going to concerts, and loves trying new things, so she's always up for trying a new restaurant or exploring a new park with her dog.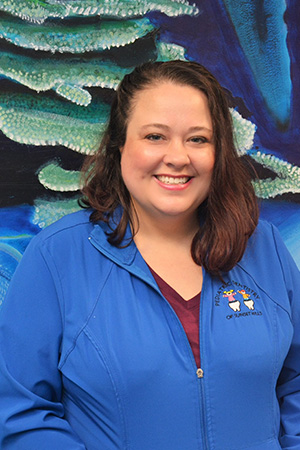 Sue
Registered Dental Hygienist
My goal is to help kids enjoy going to the dentist. Everyone here wants to do their best for the kids, and we all work together to make sure that happens!
Sue, with Associate's degrees in both childhood education and dental hygiene, has a plethora of experience in working with children in and out of the clinical setting. Even with 13+ years of experience, Sue takes every opportunity she can to learn something new!
Sue is married with two teenage girls. They have a Chihuahua named Aarty who everyone adores. In addition to camping and sailing, Sue enjoys paper crafting and making cards and photo albums.